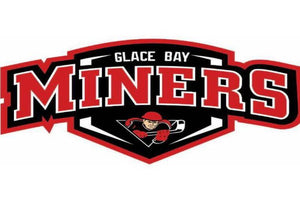 New Partnership - Glace Bay Minor Hockey
October 22, 2019
Former National Hockey League referee, Don Koharski will be visiting Glace Bay to help launch a Glace Bay Minor Hockey Association initiative aimed at developing our on ice officials.
Koharski was an NHL official for 32 years and has officiated in 1,882 regular season games (referee and linesman) 262 playoff games and 11 Stanley Cup Finals games. He entered the league in 1977 and worked 163 NHL games as a linesman before becoming a referee. His first game as a referee was Nov. 21, 1981. Since retiring from the ice in 2009, Don continues to work with the NHL as an Officiating Manager with the NHL.
Sponsored by Castle Building Centres and our local Cameron's Building Supplies in Glace Bay, Koharski will be hosting a Town Hall session to discuss an online training program designed to support officials with officiating fundamentals - Team Stripes and Code RED. These programs developed by Koharski and Brandon Bourgeois of Team Stripes promote the development and improved retention of officials.
During the Town Hall, Koharski will discuss these platforms and provide insight for bridging the gap between officials and parents on abuse issues. The conversation will also vere to the lighter side as Koharski promises to share interesting anecdotes from his storied career in the American and National Hockey Leagues, and there will be an opportunity for the audience to ask questions.
GBMHA is both fortunate and proud to provide this great opportunity for our officials. We are confident that all of our officials will benefit from working with Koharski and the staff at Team Stripes.
The event will take place on Saturday, November 9 at the Glace Bay Senior Citizens and Pensioners Club located on 445 Upper North Street and begin at 4:00pm.
Coaches, players, parents, officials, and fans of our great game are encouraged to attend. Door prizes available for the first 75 guests and light refreshments will be served.
For more information on Team Stripes visit: https://goteamstripes.com/
To learn about the Code RED program visit: https://cdn.shopify.com/s/files/1/0062/3696/2929/files/Koharskis_Code_RED_Program.pdf?202
---